Riding an e-scooter is fun, but it can be very disappointing if you can't turn it off when you need to. Lime scooters are great for commuting. But closing the ride may seem a bit hassling. Here's an easy 6-step guideline for a trouble-free ride even when your phone goes off. Continue reading if you want to learn how to turn off Lime scooter.
How To Turn Off Lime Scooter And Park It?
If you are concerned about how to deactivate Lime scooter, then worry no more. Just go through the following steps.
Step 1: Find a Location For parking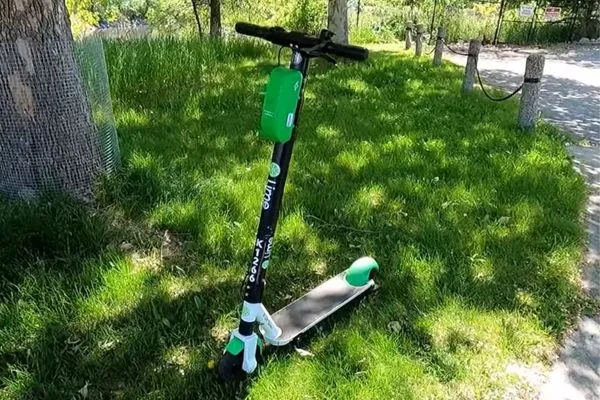 If you want to finish the ride or have reached your destination, find the closest Lime parking zone on the map. An excellent mobile data connection is a pre-requirement for this.
In some cities, you can see the parking points in the mobile app as pins.
Step 2: Park & Lock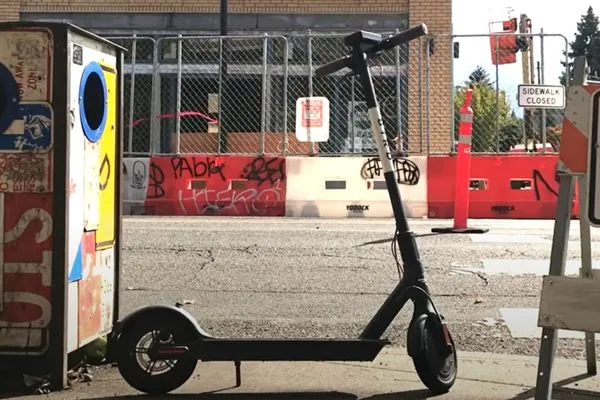 Now to park the scooter, push down the kickstand or rear wheel lever of your scooter. Then, lock it on the app by tapping on Lock to stop per-minute charges. Make your payment. Follow other given instructions.
Then lock the e-scooter using the cable lock if available with a rack or pole and END the ride on the app. Lock the helmet to the Lime scooter if you got one with it.
Step 3: Additional Steps
Lastly, in some cities, you might be asked to take a picture of the parked vehicle to ensure it is correctly parked.
Note
If you face any issues ending the ride, close the app and re-open it. If you still can't solve it, contact the number or 'Help' given in the app. If you try to abandon the vehicle in any restricted area, Lime can fine you.
How Can I Turn Off Lime If My Phone Dies?
How to turn off Lime scooter if phone dies? The ride may not end automatically when your phone dies, and you may be charged per-minute fees until you turn it off from the app.
So you need to charge your phone first. After getting some battery power, end your ride in the app through your phone. If you are charged excessively, contact Lime customer care through the given number in the Lime app.
And if the Lime scooter's battery power reaches 0%, you can't ride the vehicle after that. The e-scooter may warn you a few minutes before shutting off and disconnecting. Don't try to ride it like a kick scooter, as the alarm may go off.
Where Not To Park Lime Scooter?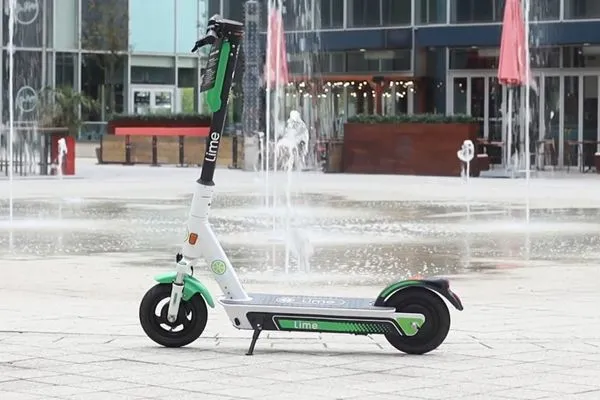 Parking the right way is similarly crucial as storing an electric scooter for a long time. There are a few things that you must consider while parking the Lime scooter you rented. Follow them for safe parking.
Follow the in-app parking rules specific to your area or vehicle type.
Pick a designated parking spot that is safe and sound for bike parking.
Park the Lime scooter away from the middle of the bike parking arena or sidewalk.
Avoid parking the Lime scooter on wheelchair ramps, at hospital or fire station entrances, designated car parking lots, or No Parking Zones to avoid being fined.
You can park Lime scooters with cable locks at bike racks; otherwise, it is not suggested to do so.
Avoid parking inside restricted areas or gated communities.
On a Group Ride, park all vehicles in a maintained way.
FAQ
What time do Lime scooters turn off?
There is no specific time for Lime scooters to turn off or, to be more precise, they do not turn off automatically. Riding a Lime scooter after 9 PM can be troublesome as they are picked up for recharge. However, in some areas, Lime is available 24/7.
Can you pause a Lime scooter?
Yes, you can pause a Lime scooter for as long as possible. If you want to run an errand or just want to take a break from the ride, you can pause the vehicle from the app though you would have to pay 15 cents per minute which makes $9 per hour. However, if you have already locked the e-scooter, you can still pause the ride within one minute of closing. Otherwise, the ride will end.
How to turn off the light on a Lime scooter?
Headlights and brake lights on Lime Scooters won't turn off when charging. It is a system fault that Lime is still trying to fix. So, you can just cover the blinding lights while charging them at night. And if the headlight is still on after you finish the ride, that may be because you forgot to lock the scooter. Just park it in the designated place and lock it from the app to turn off the lights.
How do Lime bikes charge?
Lime scooters and bikes are charged by Lime employees and independent contractors who are known as JUICERS. They pick and recharge the scooters and bikes that are flat or very low on charge. When the charge is complete, they are back in place in the morning.
Can you put a Lime scooter in your car?
You can put your Lime scooter in the back of your car for long drives. You can unlock it with the app and then put it in your car. Therefore, the alarm won't go off. However, you may be charged more for doing so.
Final Thoughts
As you've learned how to turn off Lime scooters, you can now safely park the Lime and disconnect through the app. Riding a Lime scooter can be very convenient if you know the basics and follow simple rules and conditions.
As electric scooters are pretty expensive, you should take care of them in the first place. Lime made a great way to enjoy your free time with its convenient, eco-friendly modes of transport. However, in the end, it is always better to own an e-scooter than to rent one.